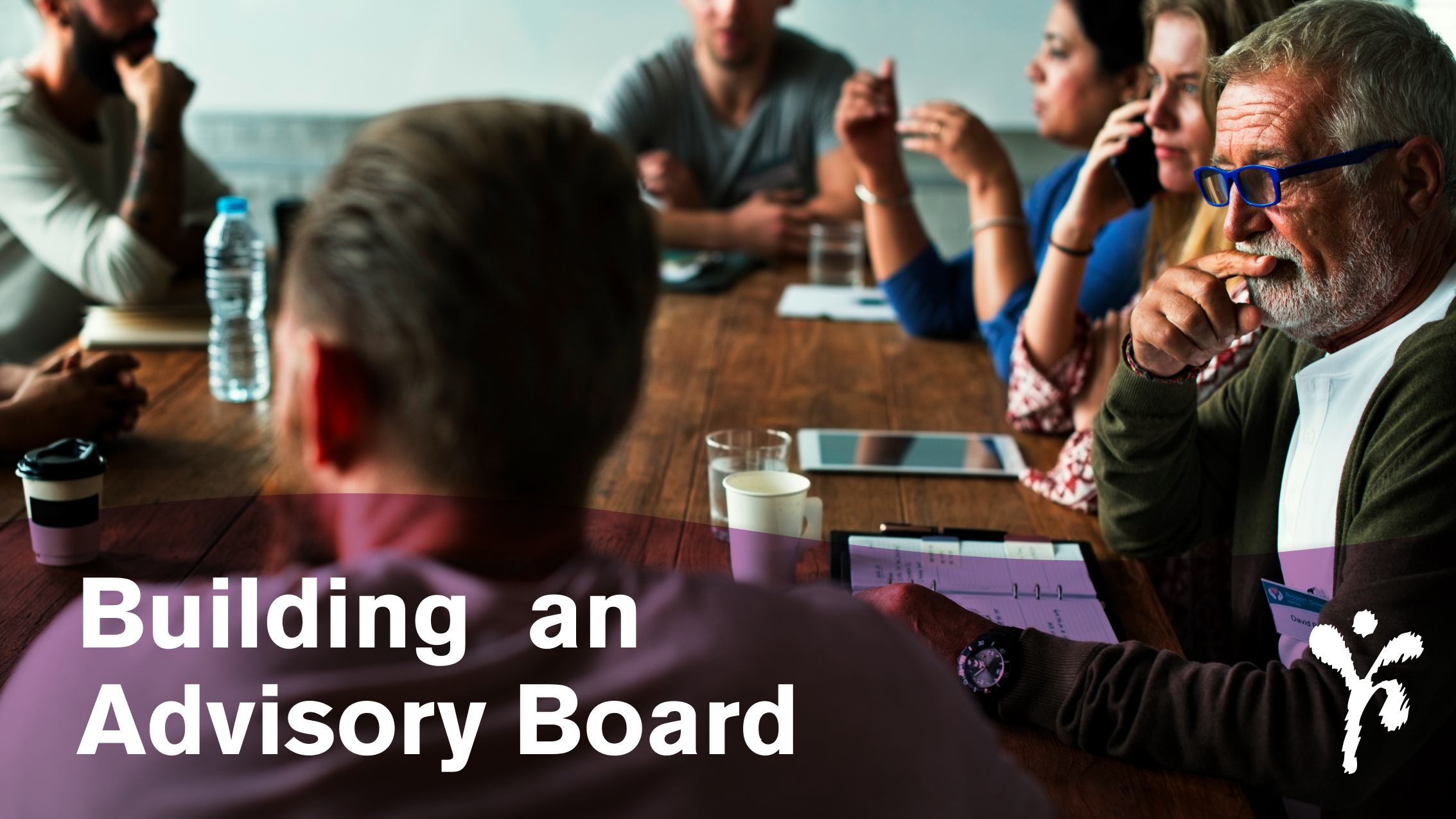 Building an advisory board is an overlooked tool that is very beneficial to a business. It consists of a hand-selected group of advisors that believe in your leadership and are there for the sole purpose of providing strategic advice for your business. They are aligned with your culture and mission and are committed to your success. However, forming the perfect advisory board for you may take quite a bit of planning in order to see a strong return on investment. Do not worry though, that is why we are here to help and give you guidelines before you build your own advisory board!
Know who you are and what you stand for
Complete your Values, Mission, Vision, and Strategic Plan first. You must know what you stand for, why you exist, and where you are going. You must be able to articulate this to any prospective board member. Think about creating an advisory board composed of people who have already achieved what you are trying to achieve so that you can learn from both their successes and their mistakes. In addition, you must be able to share your target customer profiles and your competitive landscape.
Goals/plan
Create a set of objectives you want your company to reach. By outlining your goals, it allows you to select members that help you reach these objectives. This also sets expectations for your advisory board members. It gives them an idea of what their role and purpose will be while serving on your advisory board. By creating these expectations, it allows you to get exactly what your company needs. The wrong advisors will be a waste of time and money and can potentially lead you down the wrong path.
Choosing the right people
Diversify
After outlining what expertise you and your start-up may lack, it is time to start looking for the right people. Selecting the right advisors is just as important as selecting the right employees. Each person should bring a different background, that way your advisory board will be able to cover every area and offer different perspectives. For example, cybersecurity is now a critical addition to any board. Typically, you want to aim for a small group ranging from no more than 4 people. If you choose carefully then a small group of people will suffice. The smaller the better since it will make for easier communication between you and your members.
Term of Membership
It is often difficult to recruit advisory board members: it is always more difficult to terminate their membership. Advisory board members tend to get comfortable with their positions and take initiative to remove them as personal criticism. Therefore, it may be useful to appoint members to a specific term (one, two, or three years) so that an active step has to be taken to renew membership, rather than to withdraw it going forward. This issue might be particularly important when an advisory board is first being established.
Mentors
Members of an advisory board are composed of people who truly care about the success of you and your company. They have no legal obligation or equity in the business, they act only as your mentor and their main goal is to give you advice. With that being said, you will want to seek people you know within your professional network. This way they will be more willing to mentor you. However, be careful in choosing friends or family, as they may not always give you the most honest advice. Not to mention having friends or family on your advisory board may result in conflict/relationship issues that you will want to avoid. You need people who will be brutally honest and willing to challenge your ideas in order to bring different perspectives to the table.
While reaching out to people within your professional network may be easier, you should also aim to seek people outside your network. Finding members of higher stature might be more difficult but extremely beneficial for your company. They will add credibility and this will play an important role when your start-up is in the early stages of funding. It will give your company some traction, which is crucial in the development of any start-up. Not only will it add credibility but also it can expand your professional network and form contacts that can be very useful in the long term.
How to find mentors
At ProMontreal entrepreneurs, we offer a mentorship program where anyone part of the Jewish community can apply and we will connect you with the perfect mentor for you. Over the years, we have connected with successful entrepreneurs and lawyers who are eager to see start-ups succeed. If you check out our mentors on our website, you will find a list of them on the page already.
Compensation
It is important to remember that the people on the advisory board have no equity in the company and are merely there to guide you because they want to see your company succeed. In the early stages of your business venture, it's a good idea to reward them with dinners, entertainment, etc. It does not need to be a lot but still something to demonstrate your gratitude for their help. As your company progresses, then you will want to think about higher compensation, maybe even a salary but that is all entirely up to you.
You may not have all the expertise in any business venture you dive into but that is normal. Advisory boards can be helpful and fulfilling, or they can be a waste of time. In the end, you get out of them what you put into their creation, development, and operation. That being said, there are many tools to help you realize your vision so do not be afraid to take the risk.